Taylor Pattison Registered Massage Therapist
About Taylor Pattison Registered Massage Therapist in Regina
Welcome! Taylor Pattison is a registered massage therapist located within Fresh Look Skin Care and Laser in Regina, Saskatchewan. Taylor is proud to offer massage therapy in Regina, Saskatchewan.
Taylor graduated from Western College of Remedial Massage Therapies in Regina with over 2200 hours of practical experience. During school, Taylor participated in many outreach programs and ran a part time clinic to further her skills and development of her techniques. Taylor graduated in 2017.
Taylor is fully trained in, and offers; Swedish massage techniques (relaxation), deep tissue manipulation, assessment and treatment of injuries, pregnancy massage, soft tissue release, hot stone massage, and muscle fascia cupping. In addition, she has worked with patients with limited abilities/special needs and is able to adapt treatments on a case by case basis.
Taylor's passion's outside of massage includes; gardening, swimming, hiking, and fishing. She likes to share her time with loved ones or reading a good book. Taylor is an animal lover and loves hearing funny stories about your pets.
Taylor is a member in good standing with the Registered Massage Therapists Association of Saskatchewan. 
Please book your Regina massage therapy appointment with me today.
What I do
Relaxation Massage
Relaxation massage is a gentle massage with long sweeping strokes. This form of massage is commonly referred to as Swedish massage. The therapist strokes are slow, deep and repetitive making it easy to lose yourself in relaxation. This treatment is perfect for relieving stress.
Therapeutic "deep tissue" Massage
Therapeutic massage is used to treat; injuries, chronic pain, or adhesion/scar tissue build up (knots). Therapeutic massage includes: assessment, treatment, and rehabilitation through a personalized exercise regimen. This treatment is achieved by a mix of general and advanced techniques as the muscle needs to be relaxed before it can be properly worked. It is an effective way to treat injuries from: motor vehicle accidents, sports injuries, chronic muscle fatigue, postural dysfunctions/faults, broken bones, sprains/strains and previous injuries that have never healed correctly.
Prenatal Massage
Prenatal massage is a soothing and relaxing natural treatment for mom-to-be. As the baby grows, many women will experience hip, low back and neck pain. Prenatal massage can help correct postural imbalances due to hormonal changes and shifting in weight bearing joints. Improving circulation decreases swelling in limbs and lowers blood pressure, this leaves mom feeling calm and relaxed throughout the pregnancy.
Postnatal Massage
Postnatal massage aids in the recovery after a birth to help get the body back to its pre-pregnancy state. Massage will help increase energy levels, and lower stress while releasing tension from lifting, holding, and nursing a baby.  
Hot Stone Massage
(only available from December-February)
Hot stone massage is a special treatment where the therapist uses smooth warm basalt stones as an extension of their hands. The heat from the stones radiates to warm up muscles, fascia, and connective tissues to relieve tension from the body. This relaxing treatment is the perfect escape to warm up from the long Saskatchewan winters.
Muscle Fascia Cupping
Cupping is used to increase range of motion and to reduce aches and pains. Plastic or silicone suction cups are placed on the body and moved around to pull and stretch the muscle and fascial tissues to reduce and relieve tension. Note that slight skin discoloration or marks may be left as a result of cupping, these marks are not true bruises and will fade in 3-7 days. Cupping may be incorporated into any massage treatment upon request.
Massage Benefits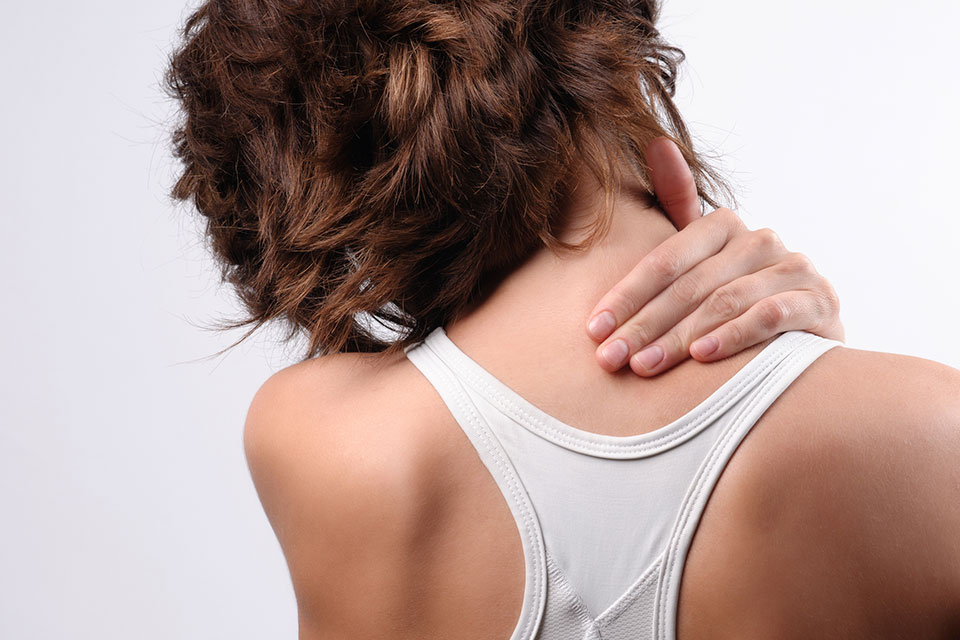 Massage Therapy can help:
Reduce stress alleviate pain
Relax your muscles
Improve circulation
Improve mobility